• .Kingfisher • art • Kotare • New Zealnd native birds • watercolours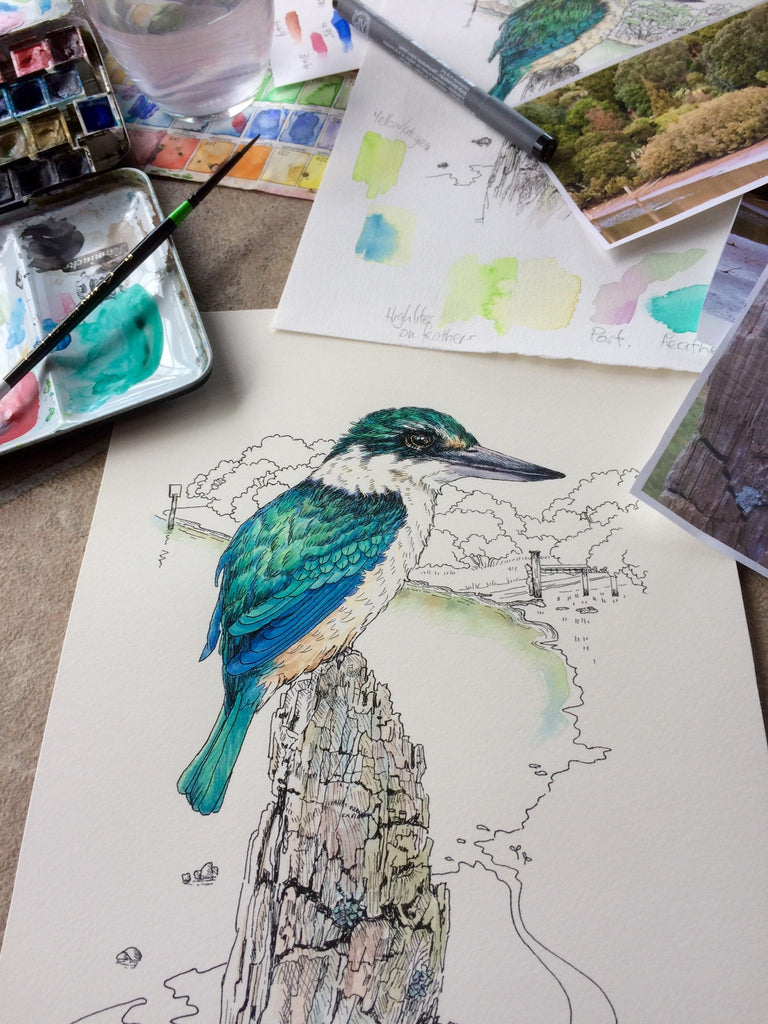 'Kingfisher on the lookout' Jewel of the sky and river, the Kōtare is the only species of Kingfisher native to New Zealand. The stunning little birds live around the waterways where we live, we love to watch the flash of azure blue as they dash about the place. I spent many weeks drawing and painting until I was completely happy with it. The background I used is the view from my kitchen window.
---
• art • jewellery • landscapes • New Zealnd native birds • prints
It seems like I have been sitting at this computer for months setting up my first on-line store jaynemariasprottart.com and it has certainly been a learning curve, but thanks to the simplicity of Shopify I have managed to launch it today.
It feels fantastic to have my art, jewellery and prints of the native birds, landscapes and fauna of New Zealand displayed and for sale on-line. I still have more art to add to my collections which I will do over the coming weeks.
My new bird will be the Kingfisher which I am working on now.
Thanks for dropping by,
Jayne